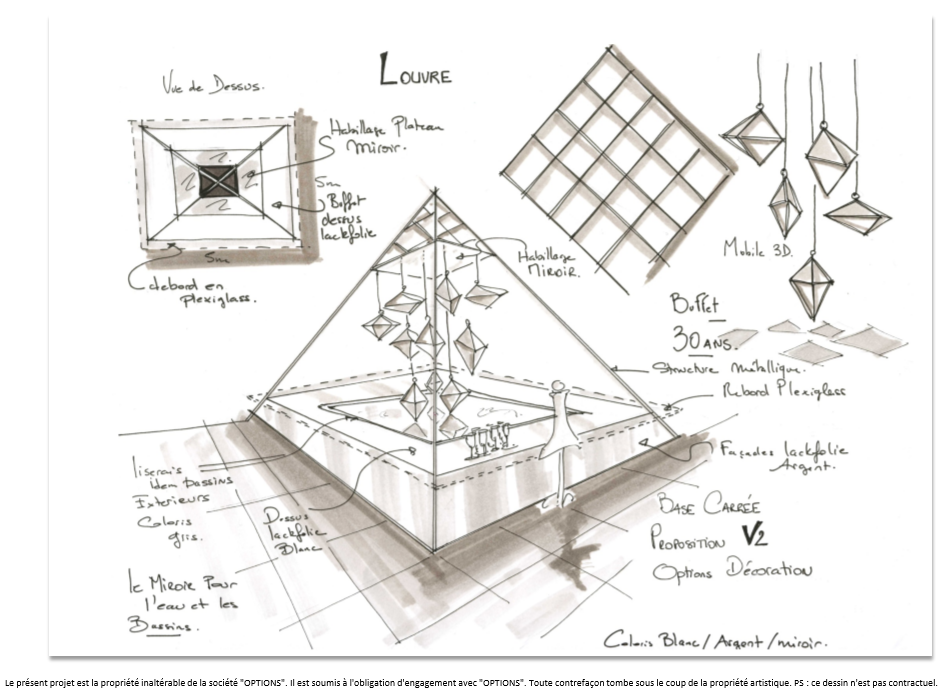 30 year anniversary of the Louvre Pyramid
It was 30 years ago that the architect Ieoh Ming Pei designed the famous Louvre Pyramid. The President, François Mitterrand, inaugurated the Louvre Pyramid on 29 March 1989.
The Museum decided to celebrate its 30th anniversary by holding a series of events throughout 2019. When the team at Options decoration were contacted to create the set design for the occasion, naturally, they came up with the idea and designed a buffet table in the shape of a pyramid !
A close-up of an XXS pyramid for an XXL anniversary !

All our projects are the result of a team effort: the project managers receive the client's requests, then the project is conceived by the scenography/infographics department and finally made by the team in the workshop.

Once assembled, the pyramid was painted, then taken apart and delivered to the site of the event. The pyramid was then reassembled on site! High quality materials and a team of 4 carpenters were needed for an extra special buffet table :
MDF M1
Wooden battens 60 x 30
Transparent PMMA, thickness 15mm for the plateau
High frame structure in steel tubing 40 x 40
PMMA silver mirror for the surface of the buffet
1 autonomous lighting kit
The result, a buffet table entirely transparent and enthroned beneath the Louvre Pyramid… Happy anniversary !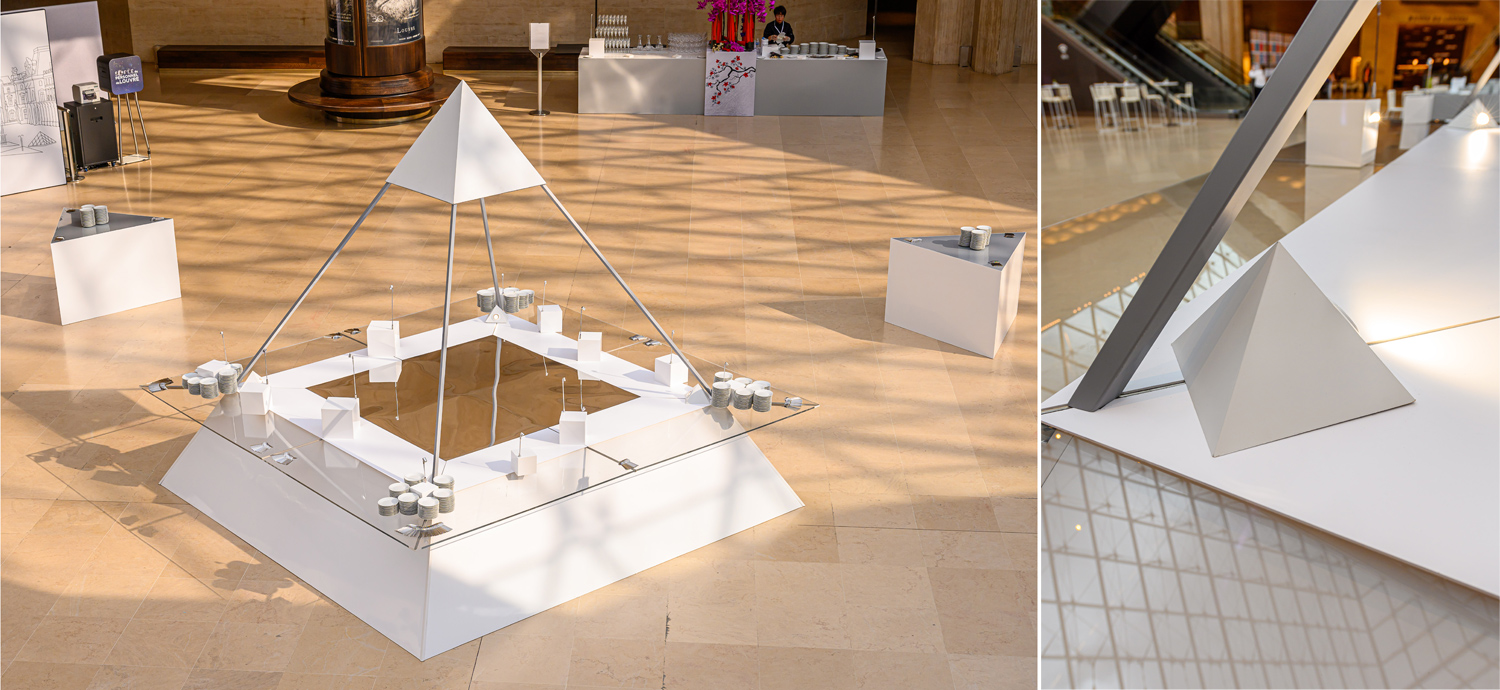 Photos by Jean-Claude Guilloux