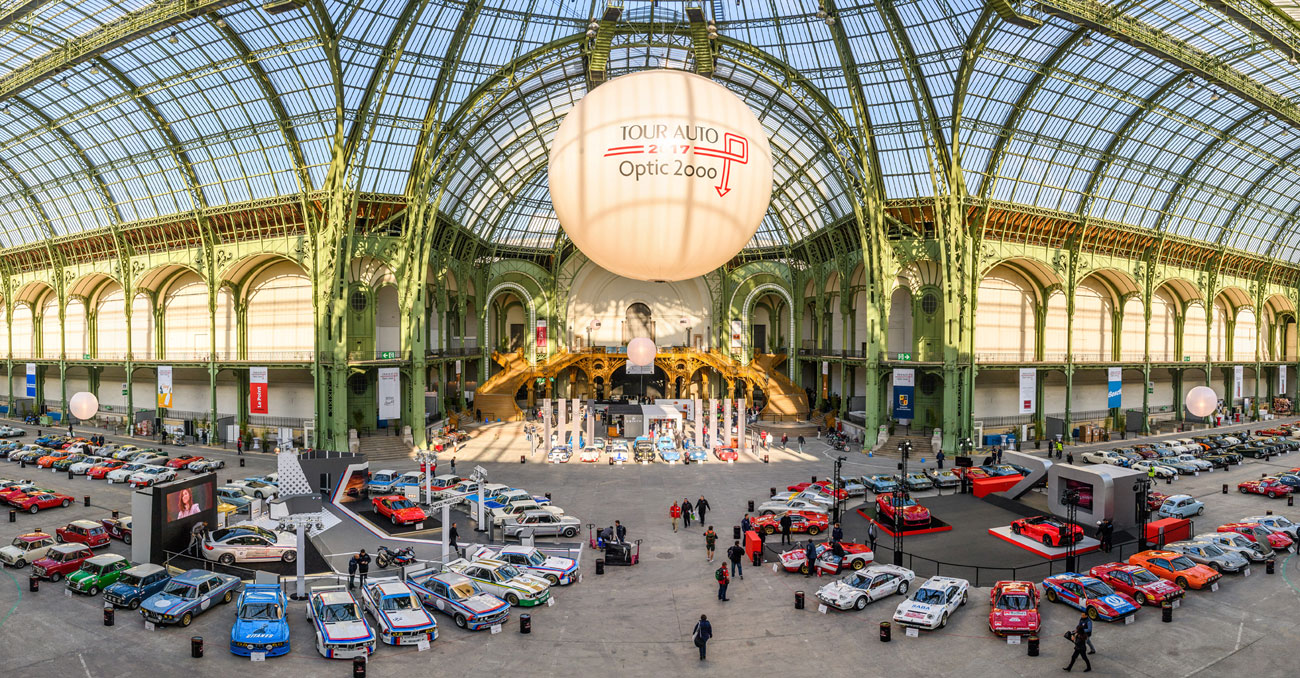 Tour Auto Optic 2000: A historic rally
No need to introduce the legendary Tour Auto Optic 2000. Each year, just over 200 participants come together to rally from Paris to Biarritz behind the wheels of their racing cars of yesteryear. It would be no surprise to see a 1951 Nash-Healey Roadster on the road, or a 1971 Ferrari Dino 246 GT or a Porsche 911 Type 996.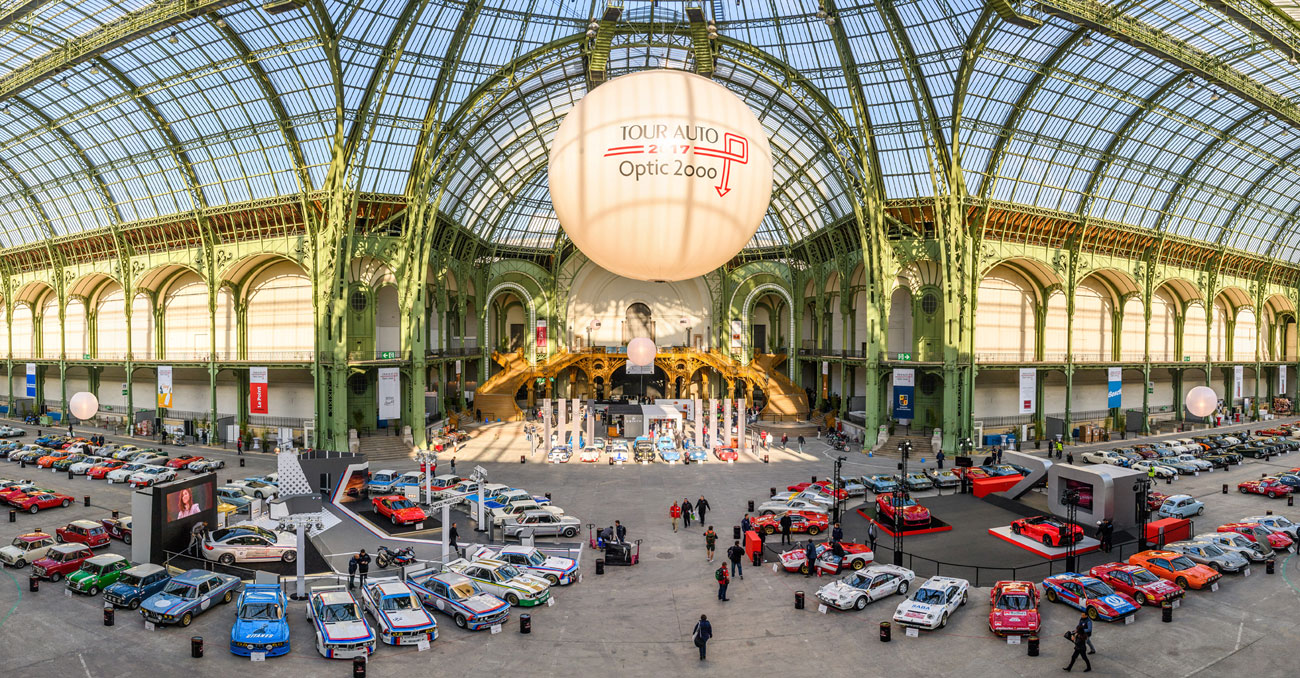 Photographer Jean-Claude Guilloux
A sporting production in a historic setting
The starting point of this legendary race is located in the centre of the capital and more specifically at the Grand Palais, which Options Décoration sets up and organises for these classic cars before they set off on their grand adventure. It takes our teams three days, during which they work tirelessly to fit out this famous sporting event without impairing the historic monument which plays host to this occasion. From the installation of the floor through to the assembly of stands for sponsors, along with signage, partitions and buffet tables, etc. We carefully blend aesthetics with practicality by using special materials, designed for the automobile industry and the site hosting the event.
Car makes no longer around
One of the distinctive features of the Tour Auto 2017 lies in the participation of several car makes that no longer exist these days. You perhaps recognise some of them, such as BSH, CG, DB, Hotchkiss, Ligier, Panhard or even René Bonnet. Spotlight on 3 such brands!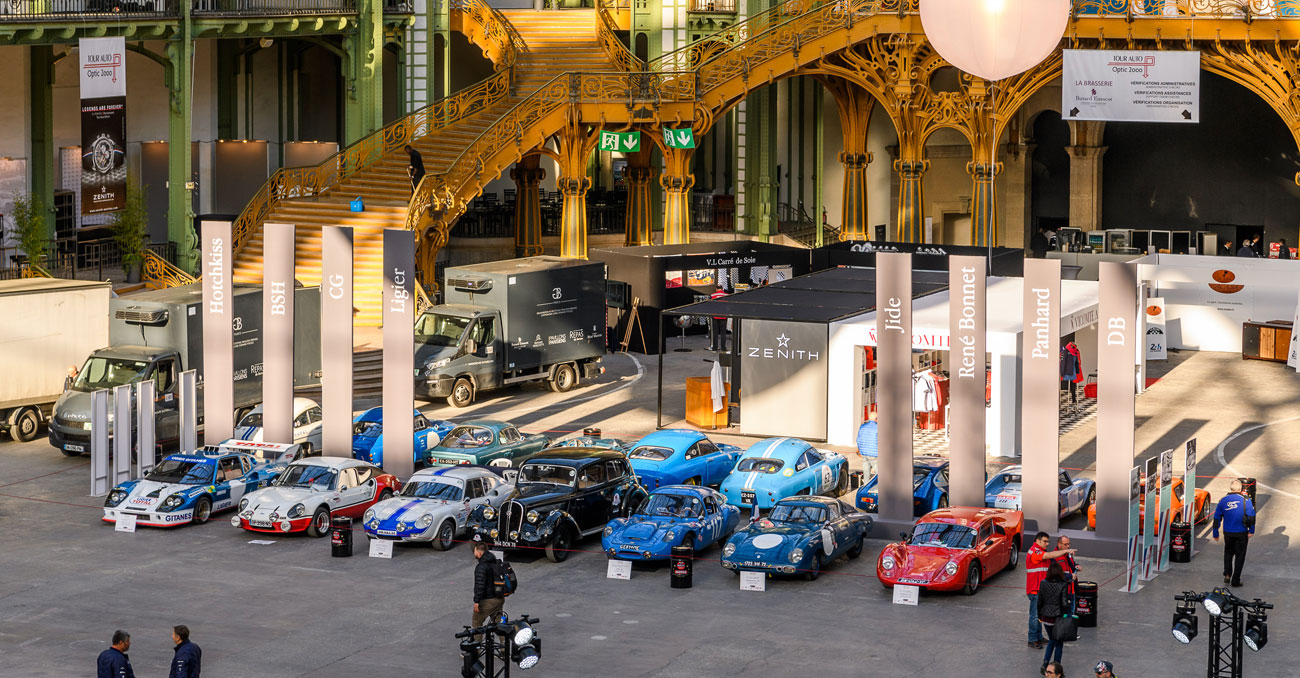 Photographer Jean-Claude Guilloux
Panhard: Panhard & Levassor was a French make established in 1891. Specialising in luxury vehicles with cutting edge technology, it reached its peak in the 1920-1930s with the launch of its its iconic model, the Dynamic, which was extremely innovative for its time. Unfortunately, due to insufficient financial resources and too small a range, Panhard ended up disappearing in 1967. Today, this prestigious name only now appears on military vehicles, "Panhard défense" which equips the French army with light vehicles.
Hotchkiss: In the beginning, Hotchkiss was a weapon and munitions manufacturer located in Aveyron in 1870. At the beginning of the 20th century, the brand entered into car manufacturing and positioned itself between mass-production car manufacturing and luxury vehicles with the slogan: "la voiture du juste milieu" ["the happy medium car"]. The Second World War seriously impaired production which only resumed in 1946. Anecdotally, it was in a convertible Hotchkiss that Général de Gaulle made his first trips through liberated Paris. Unfortunately, the Hotchkiss momentum was stopped short due to several mergers and the production of private vehicles ceased definitively in July 1954.
René Bonnet: Initially associated with Charles Deutsch, René Bonnet launched his own brand in 1962 and released its flagship model: the René Bonnet Missile. Small and light, with a composite body, this small cabriolet maxed out at 150 kph (93 mph)! Unfortunately, the model did not evolve further due to a new René Bonnet project, the Djet. Success was not on the cards and in the end, René Bonnet was forced to sell his company to Matra in 1964.
Source : https://www.auto-ies.com/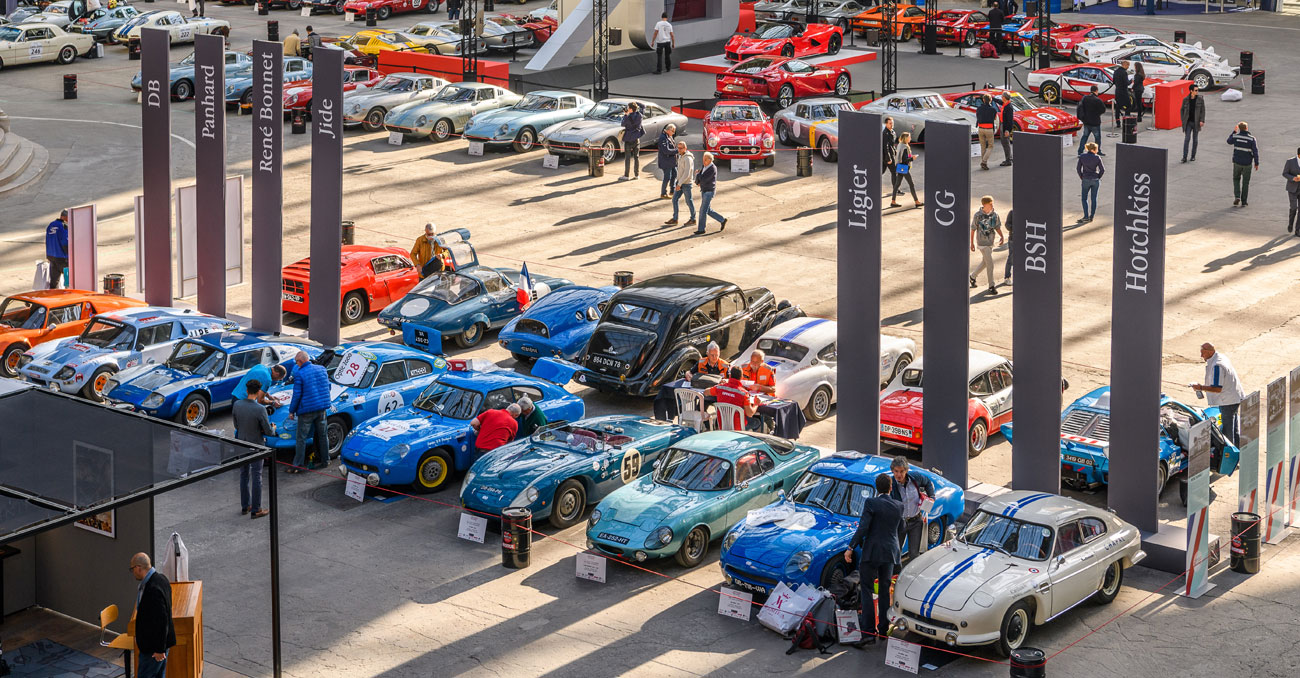 Photographer Jean-Claude Guilloux